The common answer by a Malayali to the question,
"Which is your comfort food?" is "Biriyani"!
Wonder Why?
It could be because Biriyani is often connected to happy moments and celebrations for us Malayalees.
It fixes both the hunger and heart together, as you never spot someone unhappy after having a Good Biriyani Day!
Taking Rounds Looking for the Best Biriyani Destination in Thrissur?
Pull over and enter Round restaurant for the finest dining experience in Thrissur!
We give life to all your biriyani dreams with one variety flavour at a time!
"Our savoury biriyanis take you on a flavoursome rollercoaster ride of food emotions!"
Let's dive right into the 6 Best Biriyani Varieties we offer to satisfy your savoury:
Gentle Reminder: You might fall in love with all of them!
Chicken Biriyani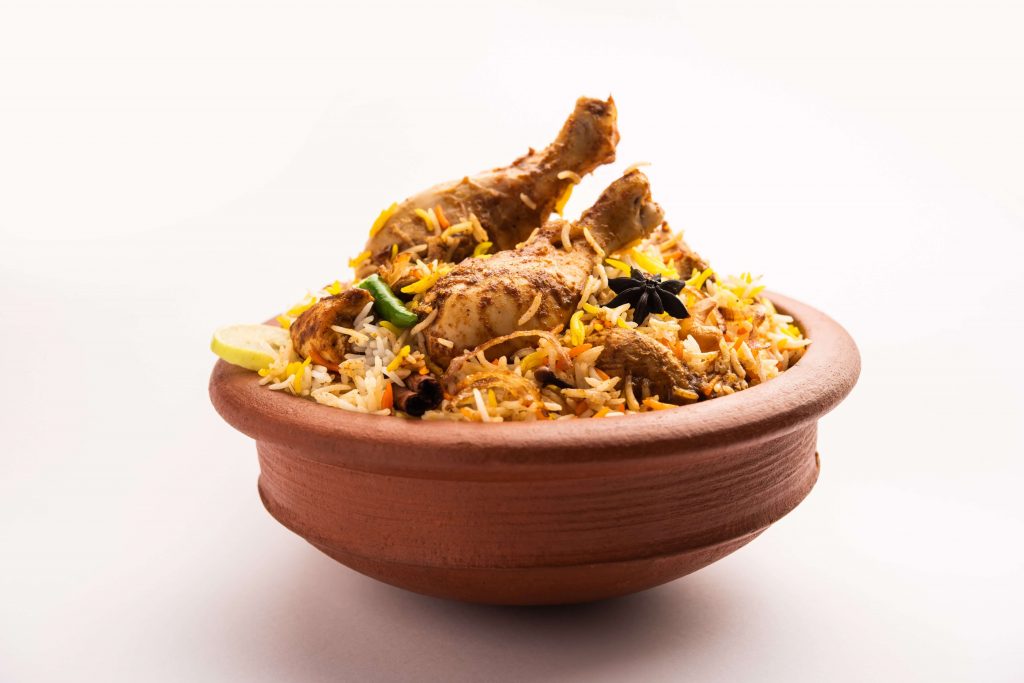 Presenting the king of all biriyanis, the best seller Chicken Biriyani in Thrissur from Rounds Restaurant.
Our 5 star comes from Aroma, Flavour, Ingredients, Atmosphere and Hospitality!
This most loved chicken biriyani is a perfect combination of top quality aromatic rose Kaima Rice, Masalas, Spices and Tender Chicken Meat in the right proportion just the way you love from the very first taste of it.
Beef Biriyani
Which is the one thing we Malayalees will never get tired of? 
Yeah. You guessed it right !! Biriyani !! 
Don't we love to experiment and explore new varieties of biriyani all the time, 
or any food for that matter?
"Our flavoursome Beef Biriyani is the best option in Thrissur town to try out if you are looking for a break from chicken."
Calling out all of the Biriyani lovers to head on to Round restaurant for experiencing the best biryani in Thrissur town.
Prawns Biriyani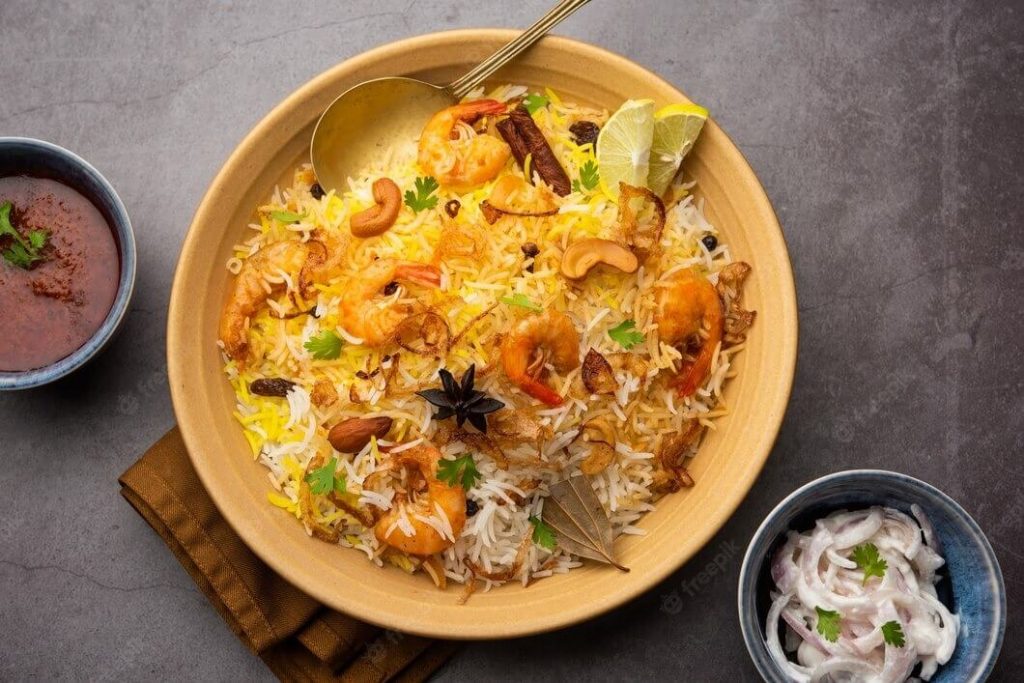 Our mouth-watering Prawns Biriyani has a whole different fanbase from the rest of the biriyani restaurants in Thrissur. 
Nothing can beat the feeling a freshly cooked, aromatic and juicy prawns biriyani can give you on a long day.
"Treating yourself with good food is the greatest form of self-love!"
Turn around and come to Round Restaurant to try our Prawns Biriyani to know what everyone else is talking about!
Mutton Biriyani
"Is it just us or do you also get activated when you hear the word Biriyani?"
Stop looking around for the best Mutton Biriyani in Thrissur town, because Round Restaurant has already heard your call !!
Let us serve you with the best Mutton Biriyani of your afternoon daydreams.
Switch your happy mood on with an unforgettable ambience while you enjoy your special Mutton Biriyani with the best taste and filling quantity.
Fish Biriyani
Looking for the best catch of fish biriyani in Thrissur Round? 
If you have been listening to us, you know you can find it right here at Round Restaurant. 
With our freshly cooked Seer fish (Kingfish) biriyani with masalas so good, you indulge your heart and soul completely in the biriyani. 
What are you still thinking about? 
Give Round's kingfish biriyani a shot and enjoy your beautiful day ahead.
Veg Biriyani
We have said enough about our famous non-veg biriyani dishes in Thrissur awaiting you at Round Restaurant.
But that is not all of it. 
Special veg biriyani with all the goodness of freshly cut vegetables and aromatic flavour will take you to cloud 9 with its irresistible taste and feel. 
Only the Best Veg Biriyani for our Veg-lovers in Thrissur.
Go ahead and order your favourite biriyani from the best restaurant in Thrissur.
Please contact us here for Home delivery 🛵 and takeout services 👇+918943293333