28 Delicious Snack Varieties To Try From Kattans!
Your search for Best Cafe in Thrissur ends with Round's Kattan – The local Tea Shop for snack lovers. Round launched Kerala tea shop-themed 'Kattans' to be your best "Chai and Chat" Cafe in Thrissur
Nothing better than a warm cup of tea with your favourite snacks to recharge your body and soul to seize the day with full energy.
The counter and the sitting area of Kattan's will give you the look and feel of an authentic Kerala Tea Shop in the 90s.
Let us serve you with our 28+ mouthwatering evening snacks along with some hot beverages such as tea, coffee, etc. 
"At Kattans, we use only fresh oil and 100% healthy ingredients in our snacks with zero added colours or preservatives."
KATTANS – The Best Cafe in Thrissur for Snack Lovers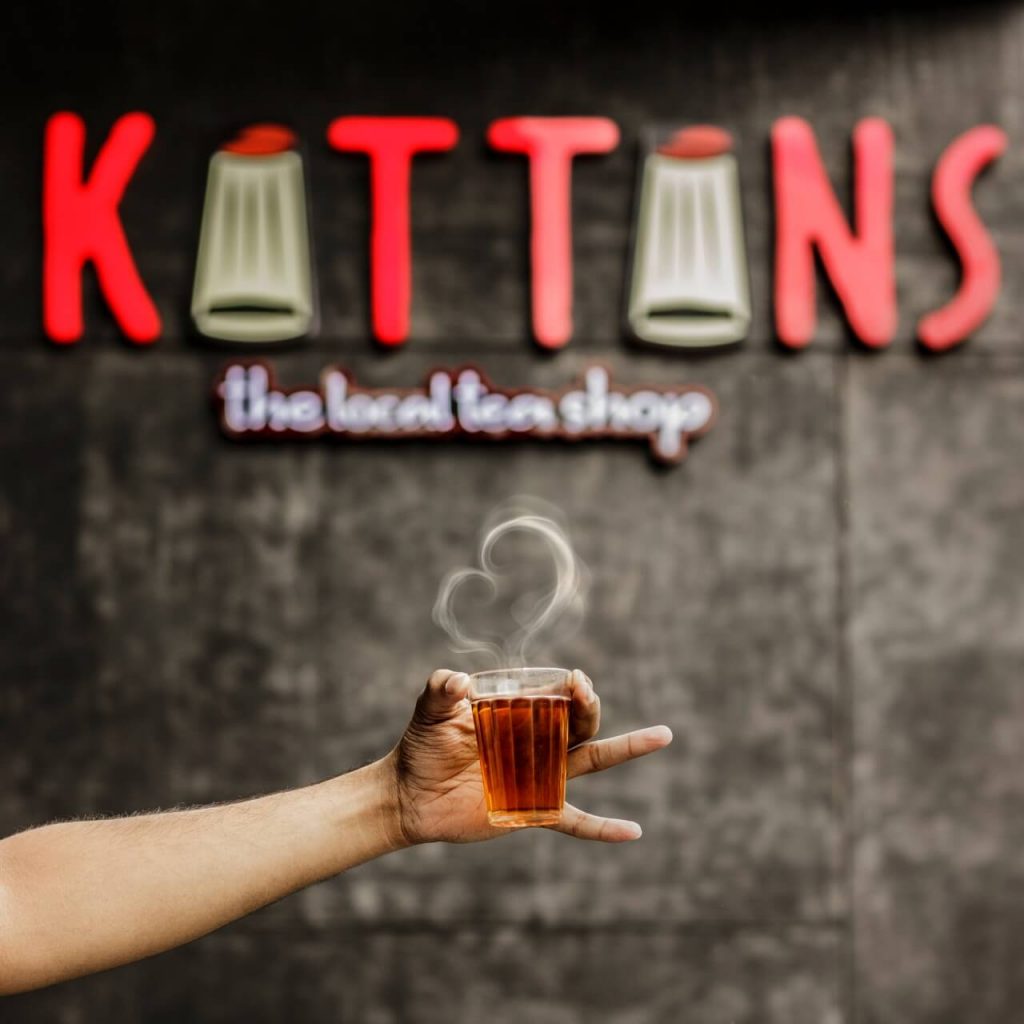 Now you don't have to boil your head thinking about where to find the best cafe in Thrissur for Kerala snacks or what to make for guests in the evening.
Round is around the corner to help you get 28 varieties of Kerala snacks from Kattans with a hot cup of tea or coffee.
Here is the list of evening snacks varieties hot from the stove just the way you desire:
Non-Veg Snacks:
Pazham Pori
Parippu Vada
Uzhunnu Vada
Ulli Vada
Thenga Muri
Kumbalappam
Kesari
Macaroni Pola
Cutlet Veg
Kozhukkatta
Ela Ada
Samosa Veg
Kaipola
Elanchi
Pazham Nirachathu
Unnakkai
Non-Veg Snacks:
Cutlet Chicken
Cutlet Beef
Chicken Roll
Beef Roll
Samosa Chicken
Erachi Pathiri
Erachi Nirachathu
Beef Samosa
Beef Parotta Roll
Chicken Parotta Rolll
Chatti pathiri
Atti Pathiri
Click here to know the price details of our Kattan Varieties.
We know life can get busier at times with daily hustles. Having a good cup of tea by yourself or with loved ones can give you the break you deserve to rejuvenate yourself. 
Visit the best cafe in thrissur Round's Kattans to experience authentic Kerala snacks with a good cup of tea or coffee.
Please contact us here for Home delivery 🛵 and takeout services 👇+918943293333